Cash Management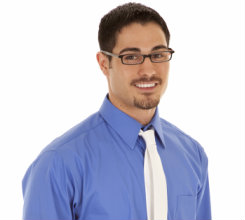 Control company finances in quick order, courtesy of our easy-to-use online cash management suite. Succinctly navigate would-be workplace complexities, including payroll disbursement, ACH credits and debits, wire transfers, tax deposits, and more. Plus, pay vendors easily online!
Quit losing long hours pouring over the books. Save time and streamline your financial flow with the proper tools to manage your money.
Summary

Pay bills quickly and easily online

Initiate ACH debits and/or credits

Set up payroll direct deposit

Make tax payments to the IRS

Fast, secure wire transfers

Reconcile complex accounts

Manage multiple invoices

Allow multiple users with advanced permission controls

Easy-to-use and at your disposal 24/7

How Can Cash Management Help Your Business?

Call at 372-2243, or 888-831-5228 toll-free, to schedule an appointment.

ACH

Automated Clearing House (ACH) origination lets you distribute and collect funds electronically more efficiently than by traditional paper payments. Save time and money when you pay vendors, receive payments, and handle payroll in a more cost-effective manner.

Funds are easily disbursed to specified accounts at any ACH-member bank or credit union.

Wires

Move funds immediately with guaranteed availability through secure wire transfers. Our online banking system offers quick wire transfers both domestically and internationally. So you aren't left waiting while cash is on the way.

Wire Pricing:

$15.00 initiation fee for domestic wires

$5.00 fee to receive a wire transfer

International wire prices may vary

Tax Deposits

Use our online cash management service to easily make payments to the Internal Revenue Service to cover payroll and withholding taxes. Funds are processed and credited to a special Treasury account for your convenience.