Home Equity Loans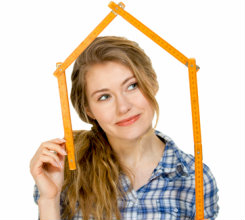 Unlock the door to flexible funds with a Lee County Bank home equity loan. We count the equity built in your home to your advantage when determining your loan amount.
Cover costs around town or take vacations across continents. It's your home, your loan, and your money to spend as you see fit. Just check with your spouse first.
Summary

Competitively low interest rates

Loan value based on the equity built in your home

Interest may be tax deductible*

Funds available for any purpose

Local decision-making

Flexible terms

Personal service

Home equity line of credit (HELOC) also available!

HELOC

Finance your plans more efficiently with a home equity line of credit. Just like a home equity loan, the equity built in your home determines the value of your loan. However, unlike a home equity loan, you only pay interest on the portion you use — not the entire sum.

Control what you spend with each purchase, just like you would a credit card. There's no need to reapply to re-access funds.

Contact Our Loan Officers

Send us an email to answer any loan questions or queries. Click on the name of a corresponding loan officer below to get started.