Online Banking & Bill Pay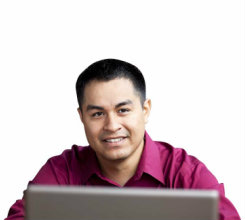 Like the Mighty Mississippi and Fort Madison motto, your busy schedule is "Always Moving." Now you can keep up anytime with online banking and bill pay — easy-to-access from anywhere you have internet!
Check your balance from beyond the branch. Schedule payments in the thick of your busy schedule. Transfer funds while just watching trains. Or, you can transfer funds to and from your accounts at other financial institutions. A new service is P2P. Owe your friend for lunch? Log into your online banking and send them a payment. All you need is their email address or cell phone number. Lee County Bank can be wherever you are. How will you use it?
Summary

FREE 24/7 online access

Manage multiple accounts

Transfer funds

Make payments online

Schedule recurring payments

Set alerts and reminders

Save on paper and postage

State-of-the-art security protocols

Quick and easy-to-use





Enroll in Online Banking Today!

To enroll in online banking, simply:

To enroll in online bill pay, choose 'Bill Pay' within online banking, then follow the instructions.