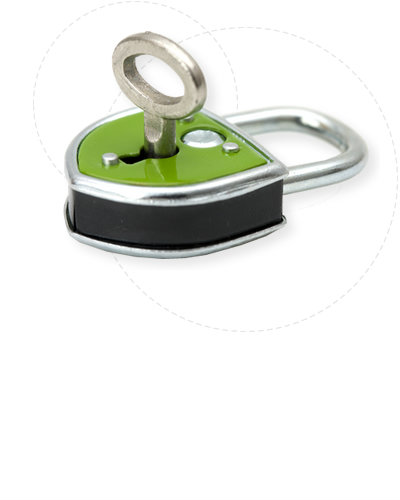 Security Policy
Your security is as important to us as it is to you. Lee County Bank is committed to protecting the confidentiality of your information and online transactions.
To assure electronic security, Lee County Bank utilizes an infrastructure of multiple security techniques. These include: Secure Sockets Layer encryption, firewalls and intrusion detection. When information is transmitted between your computer and the Lee County Bank servers, a 256 bit encryption connection is created. This is referred to as a Secure Socket Layer (SSL) connection. "Encryption" means the data being between the two computers is scrambled, which prevents third parties from accessing it.
There are several ways to determine if your browser is using a secure (SSL) connection. When SSL is in place, a secure site's web page address will begin with "https" instead of a regular web page address of "http". Most web browsers will also display an icon of a padlock or a key in the lower part of the screen when you are visiting a secure site. A secure connection is indicated by the padlock being displayed in the "locked" position or a key that is not broken. Sites that are not secure display the padlock in the open position or a broken key.
Lee County Bank adds further protection by implementing network firewalls and monitoring for intrusion detection.
Lee County Bank has also purchased IBM Trusteer Rapport to further protect your information by preventing financial malware from being installed on your PC. It not only prevents malware from being installed on protected websites, it also removes any financial malware (such as a key stroke logger) that may already be installed on your PC. This is a free service offered to all of our customers.
Steps You Can Take to Protect Your Online Information
1. Be creative in selecting passwords and change your passwords frequently. Don't use birthdates, part of your social security number or driver's license number, address, or children's or spouse's name.
2. Do not share your account numbers, username ID or passwords with anyone. Each individual should have their own username and password.
3. When viewing account information online, completely log off of the session when you leave. This it extremely important when using a public computer to prevent viewing by others. Lee County Bank provides a logoff link which is viewable on all pages within your online banking account. Additionally, Lee County Bank utilizes an automatic logoff feature which disconnects you when there is an extended period of inactivity.
4. When banking or shopping online, it is recommended that you have the latest security features on your home computer to provide the safest web site performance.
5. Protect your computer by using anti-virus software and firewalls. Be sure to keep your computer security up-to-date by evaluating your settings and security levels frequently.
6. Download and install IBM Trusteer Rapport to further protect your login credentials. You will receive reminders to download and it only takes a few minutes to complete the process. Best of all, it's free.